Hot dogs. They don't have a rep for being the healthiest, yet your backyard BBQ is incomplete without one. 
Task
: Change the perception of the hot dog.
 After months of research and creative thinking, we crafted a strategy that was centered around a universal truth: humans make connections between things and occasions, which allows us to crave expectations for those experiences.
 Hot dogs already enhance your traditional summertime events, but who says it can't enhance even more?
Excerpt - Executive Summary
The best stories have a comeback kid.
At this moment in the story, the hot dog is at a low point. It feels like all hope is lost. It's the valley. It's the little black rain cloud hovering over the mustard tree. Hot dogs have had people gossiping about them and spreading lies. Being called "basic". Being called "unhealthy". Slander about what they're made of. It's like people forgot about all of the great times they've had together at summer BBQs, baseball games, or bun-in-hand as they explored the big city. The hot dog was unwaveringly there to help them experience those times to the fullest. And now, with what thanks?
This story could close here. Broken, sad, and left craving more.
But, we're not going to let it end that way.
Wienerschnitzel has opened the door for the ultimate reversal. Given a $25 million dollar opportunity to change perceptions, the hot dog is about to transform from underdog to top dog. Primary demand will increase as we elevate who the hot dog has always been.
There's 19 more pages left in this book, and the happy new beginning is just a page-turn away.
Look closely and you might find my cameo in our Crave More Anthem Spot!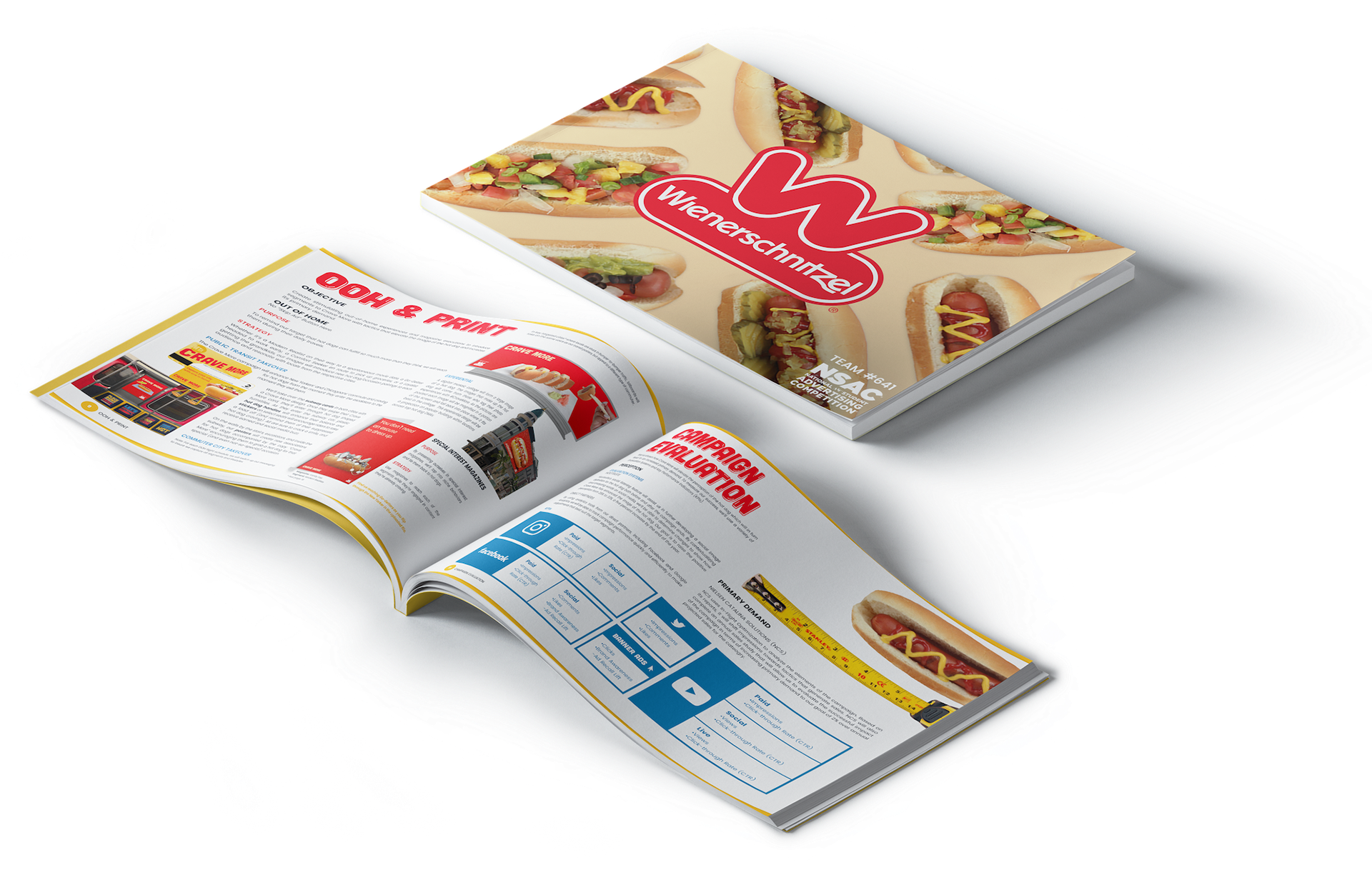 Tasked with making the cranberry appeal to Millennials, I worked with a team to create a year-long campaign for Ocean Spray that placed second in districts at the 2018 National Student Advertising Competition.
I wrote the plans book and made the complicated into something anyone could understand. I took what was months of work, research, and deep thinking to shape a story of a timeless brand and its next best direction.